Toyota unveiled a stunning new Prius last week in Los Angeles, but there is uncertainty as to whether or not this new hybrid hero will make it to Australia.
Good, because we don't need it anymore.
More specifically, Toyota doesn't need it, certainly not in Australia, where we've adopted the same technology the Prius was built for. The Prius arrived in 2001 as only the second hybrid model for sale in this country (behind the Honda Insight) and it didn't have a great reception, with only 137 sold in that first year.
Read more about the Toyota Prius
But Toyota stayed the course, and over time, the Prius and its then-new hybrid powertrain technology began to make an impact and grow in popularity. Eventually, the Prius became the symbol of environmentally friendly automotive, even with movie stars like Leonardo DiCaprio cruising around Hollywood in his affordable Toyota in years past.
That was then and this is now, and the world this new Prius arrives in is a very different proposition. Toyota does not need a technological flagship to demonstrate its hybrid technology because in Australia they sell tens of thousands of hybrids every year.
In 2001, the brand sold 137 hybrids (all Prius), but 20 years later, in 2021, Toyota Australia sold more than 65,000 hybrids in various models. That figure represents 29.2 percent of all models sold locally last year.
In 2022 it has eight models with a hybrid powertrain developed from the Prius: Yaris, Corolla (sedan and hatchback), Camry, Yaris Cross, Corolla Cross, C-HR, RAV4 and Kluger. According to the company, it has sold just under 60,000 hybrids this year (59,995 at the end of October, to be exact). This represents 30.8 percent of all sales and a whopping 49.8 percent of the brand's passenger cars and SUVs once commercial vehicles are removed.
Why would Toyota need the new Prius, good looking or not, along these lines? What does it offer that those eight models don't?
The harsh reality is this: The Prius did its job so well that it became redundant.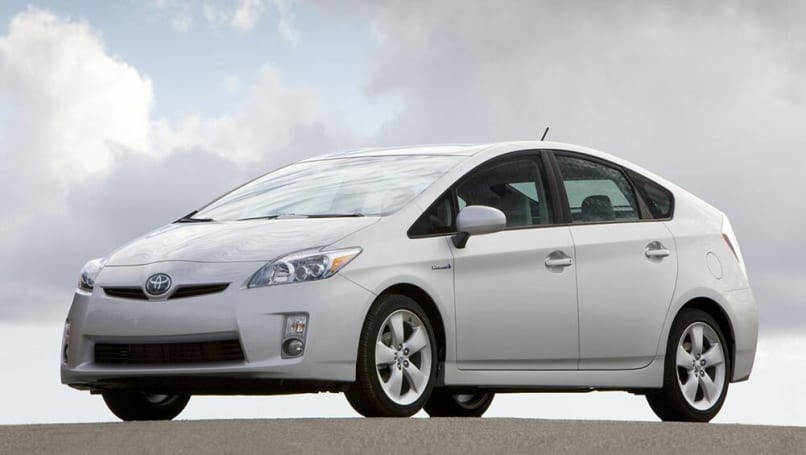 The Prius became the symbol of eco-driving.
The only chance the new Prius will help Toyota Australia would be if it were offered locally with the new plug-in hybrid powertrain. This new PHEV version combines a 2.0-litre petrol engine and an electric motor to generate 164kW of power while using just 4.1 liters per 100km.
That's fine, but PHEV is not only a well-established technology in Australia with several models on the market, it's moving away from it as full-battery electric vehicles become more efficient and attractive to consumers.
When you consider that plug-in hybrids are unlikely to play a significant role in Toyota Australia's near-term future, it only adds to the argument that there's no logical argument for the brand to reintroduce the Prius in Australia.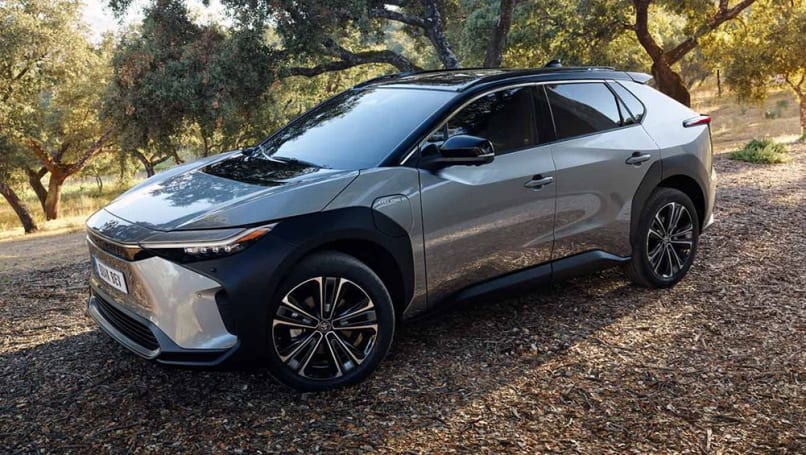 The bZ4X is Toyota's first all-electric car.
The word 'prius' means 'original' or 'go before' in Latin and, frankly, offering a hybrid (plug-in or not) is no longer original. Toyota needs to look to the future, specifically to all-electric vehicles, since that is the direction of the market and the brand that has led electrification for so long does not currently offer an EV.
That will change in 2023 when the bZ4X all-electric SUV arrives in the second half of the year. This will become Toyota's 'new Prius', a flagship of new technology that will help usher the brand into a new era. Given the impact the 'old Prius' had on the brand, there's a lot of pressure on the rear end of the bZ4X.
But it's only fitting that its arrival heralds the end of the road for the Prius as we know it in Australia…