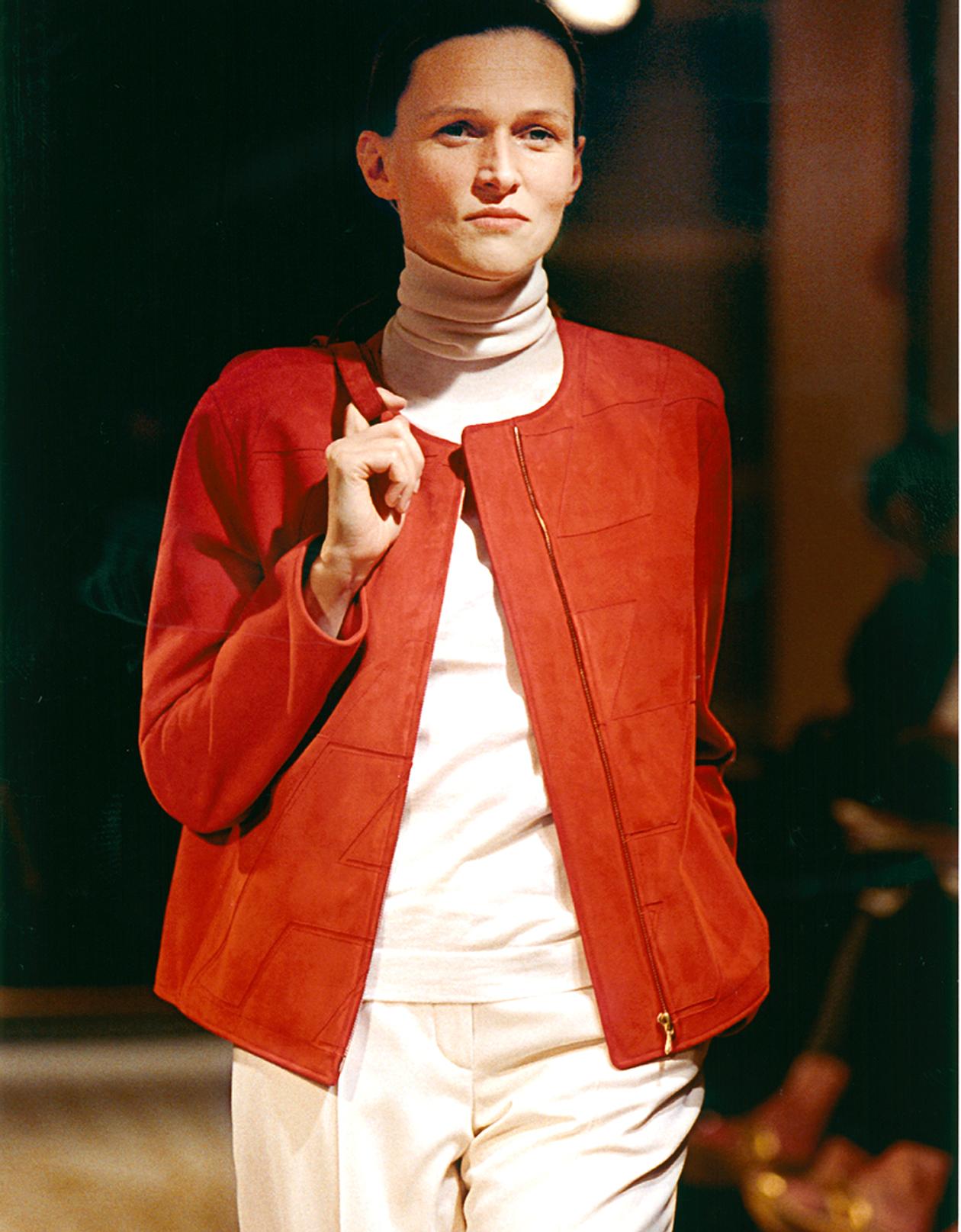 The result is not the same. A final lap as if nothing happened. The guests, their eyes look at the podium, look for a sign of love from the designer. Journalists, notebooks and pencils in hand – phones not included in the rankings – are looking for something to eat. But on October 12, 2003, there was no sign that the cycle was over.
"Martin made his last show as if it wasn't the last, but a show like any other. He left Hermès carefully, with all the humility he was known for. The departure of great beauty," He remembers one of his models, Sylvie Guéguen, who, this time, was on the podium when his career ended a few years ago.
"Martin asked us to walk slowly, leaving ourselves, as if we were walking slowly down the street. » Sylvie Guéguen, model
Secretly, the Belgian designer refuses to reveal himself or even be photographed. That day, more than any other, he will be behind the scenes. If he had not announced a few months earlier in a press release that this collection would be his last for the resident, no one would have thought. For his first parade, organized six years earlier, Martin Margiela chose the house's historic store, located at 24, rue du Faubourg-Saint-Honoré. The interior windows were covered, the products were removed from the displays, the mannequins moved forward on the famous beige mosaic floor. "Martin asked us to walk slowly, leaving ourselves, as if we were walking slowly down the street", said Sylvie Guéguen. Other things but a high amount, the event is considered to be very close: one row and guests.
Sometimes misunderstood by critics or described as boring, Martin Margiela's twelve collections for Hermès, "search for the last and forever tent", is being considered "It was one of the most exciting and vocal revolutions in the history of the late 20th century.would be century", Kaat Debo, curator of the exhibition "Margiela, the years of Hermès" explains, organized in Belgium at the MoMu in Antwerp, in 2017.
Silent Olympics
Behind the scenes, placed on the first floor of the store, Olympian calm reigns. "During the preparation, there were no journalists or photographers, only members of the team. The atmosphere is warm and relaxing, every collection is perfectly prepared, always ready on time. Martin and I were sitting outside the stage that day, and as I was doing a final check to make sure the clothes were in good condition, I heard Martin have a personal message for everyone. », Remembers Kanako Koga, stylist for Martin Margiela at Hermès from 1998 to 2003.
You have 48.6% of this article left to read. This is for registered users only.